There are many low-priced imitations on the market, please look for the official store to buy (other stores will not be responsible for refunds after purchase)
This product is manufactured in California (Los Angeles), Nevada (Henderson), Massachusetts (Boston) and Michigan (Detroit).
Full refund within 90 days, no questions asked.
Shipping >> Express from California/Nevada/Michigan to anywhere in the world.
Stock is limited at this price. 🔥
---
PROTECT THE ORIGINAL SEAT AND GIVE YOUR CAR A NEW LOOK!
Transform your interior, giving your vehicle a fresh and unique look. Our car seat covers provide protection against daily wear and tear inside your vehicle. Cover up your old and faded interior. Make your vehicle unique.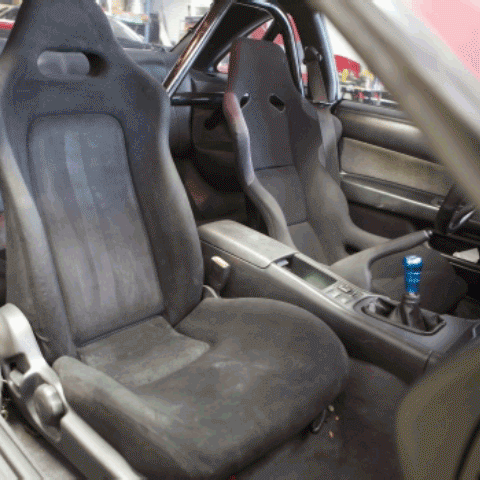 COMPATIBLE WITH AIRBAG AND INTERNAL THERMOSTAT
We use a special stitching technique to ensure that our seat covers are fully compatible with side airbag designs found in newer vehicles. The airbag has enough room to stretch out and will never crash.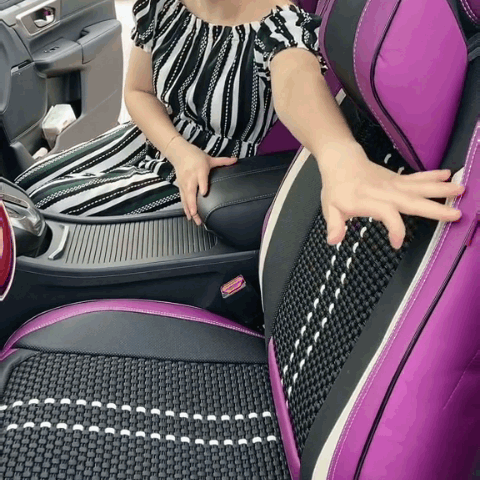 SEAT COVERS FOR PETS AND CHILDREN
Protect your car interior from dirt and damage caused by pets or children. Investing in high-quality seat covers is a smart choice for those who want to maintain the appearance and function of their car during worry-free trips.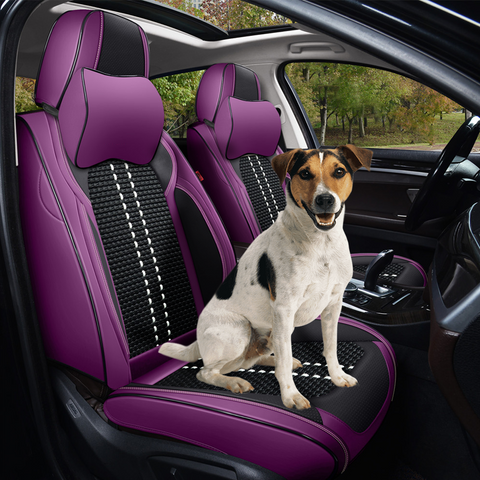 HIGH CLASS LUXURY LEATHER
Made from high-quality PU leather and treated with a protective coating so they are as durable as they are beautiful. 3mm foam padding disperses heat, taking the fight out of red-hot leather and keeping you cool on even the hottest summer days.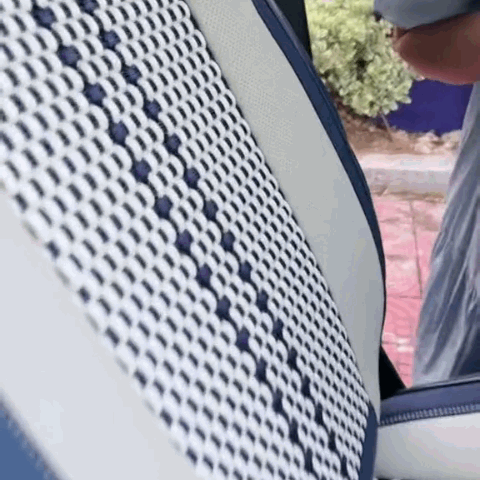 BREATHABLE IN HOT WEATHER
There's nothing worse than getting attached to a toasty car seat on a hot day. Fortunately, our warm weather car seat covers can make you feel much more comfortable. The fabrics and design features allow air to circulate and keep you cool even in hot weather.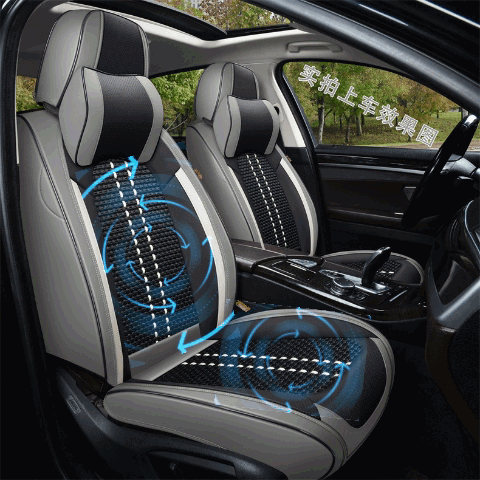 UNIVERSAL FIT
Our seat covers are designed to fit most vehicles, including cars, trucks, sedans, vans, and SUVs. Rear seat cover designed to accommodate 50/50, 40/60, 60/40 and 40/20/40 split benches.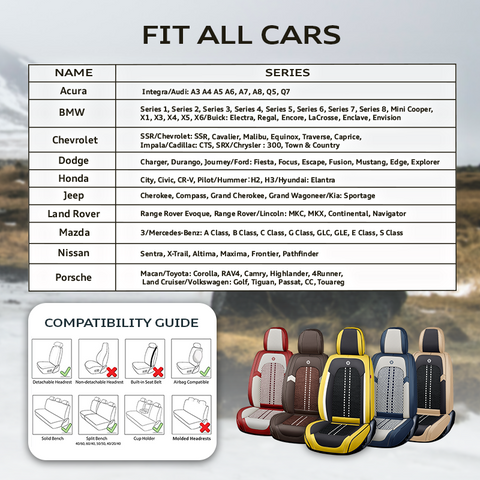 EASY TO INSTALL
The best investment for your new vehicle may also be the fastest. Follow our simple setup process to make installing, removing, and reinstalling a breeze.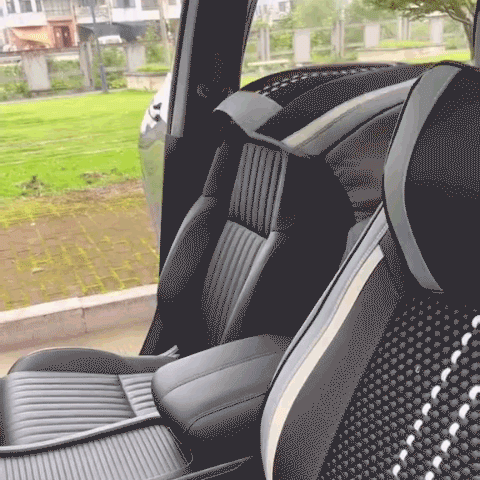 1. Remove the headrests
2. Align the upper rear seat covers
3. Slide and tuck the loops into the bottom of the seats
4. (Pull the seats down) Connect the upper loops with the lower loops with hooks behind the seat
5. Cut the slots for the belt guides
6. Cut the slots for the headrests
7. Align the lower seat covers
8. Cut the slots for the belt buckles
9. Tuck in the lower covers and slide the seat belt buckles
SPECIFICATION
Material: PU leather with 3mm foam padding
Cleaning Tip: Wipe clean
Package includes: 2 Front Low Back Bucket Covers + 1 Rear Backrest Cover + 1 Rear Lower Bench Cover + 5 Headrest Covers separate + Hardware to install