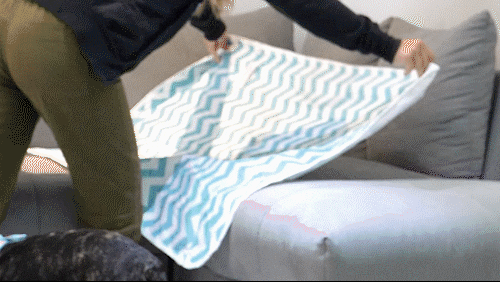 REDUCE UP TO 1000 SHEETS OF DISPOSABLES A YEAR!!
?
Scroll down for measurements!!
Lets do the simple math. If you go through 2-3 pee pads a day with your pet, that's?close to 1000 sheets a year!! And that is only coming from you!!
You can now cut down on so much waste with these?reusable pee mats!! A few sheets of?PMATS vs countless disposables... It is definitely a much more sustainable option!?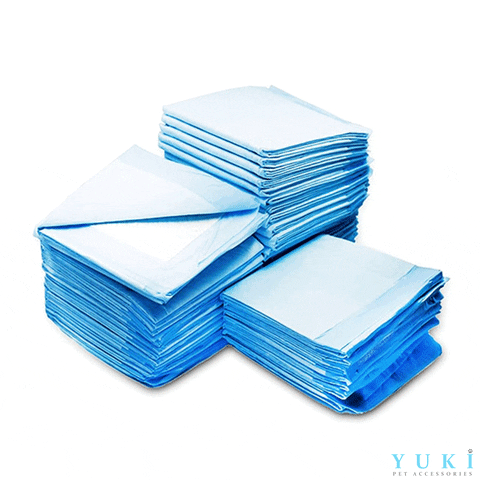 HIGHLY ABSORBENT & WATERPROOF!
?
Soft Top Layer: Provides comfort to your pets should they choose to use it to rest on.

Absorbent Middle Layer:?Allows urine/fluid to be absorbed and retained quickly. Able to hold up to 27oz (almost an entire litre!)?
Waterproof Bottom Layer:?Ensures no leakage of urine/fluid from the bottom of the pad.
MULTIPLE TYPES OF USAGES
Apart from using these mats as a substitute for disposable pee pads, they also have many other functions! Use them to protect your furniture and surfaces from accidents or even as a comfy mat for your furkid to rest on!
MANY DIFFERENT SIZES & DESIGNS
We carry 6?different designs you can choose from to suit you and your pets aesthetics! Please refer to the measurements below for the sizes available!
For:
Amber Bone
Gray Bone
Coffee Bone
All Things Dog
Coffee Dog
?
FREQUENTLY ASKED QUESTIONS
How do I train my puppy to use the mats?
The same way you train them to use disposables! Set a designated area for their potty training and lead them to the area during the time(s) they need to go (e.g. after a meal). If they are already trained to go on disposables, simply put the mats on top of the disposables and encourage them to use it. You will be able to stop using disposables in no time!
Will my furkids get confused with regular mats at home?
Absolutely not! As long as there is a designated area for them to relief themselves, they will learn soon enough! Just like how they learn to use disposables only, they will recognize these mats as well.
Can small animals use these mats?
Yes, definitely! They are perfect for small animal enclosures too. We have a wide range of sizes to suit all sizes of enclosures!
?
MACHINE WASHABLE
?
Easily wash them by machine wash or hand wash and reuse them again!
They are machine washable for over?200 times!
You may machine dry the mats but it is recommended to hang dry them to prolong durability. The mats dry very easily!
?
SHIPPING
We ship to worldwide
Standard shipping typically takes 7-15 business days (excluding weekends). If your order is not delivered by the estimated delivery time, please contact our friendly customer service for assistance!

Mystarpets?is highly committed to our customers, we stand behind our products and customers. Our ultimate goal is to satisfy each and every customer, from the moment you purchase our products throughout its lifetime.

?