Why not giving your old blunt drill bits A SECOND LIFE? 
Use this Drill Bit Sharpener with your power drill to keep bits sharp and ready for use without buying a whole new set of drill bits!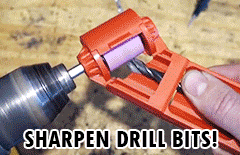 The 100 grit stone gives a smooth, even and sharp edge to drill bits.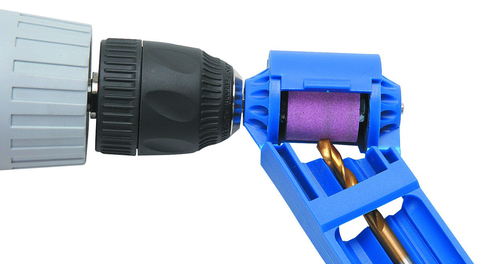 FEATURES:
Quick and easy to sharpen drill bits
Use electric drill power drive
Wear-resistant corundum grinding wheel
Simply use your drill to rotate the 100 grit grindstone and press the bit against it for an instant sharp edge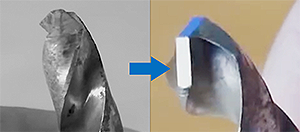 Designed For Multiple Drill Bit Sizes
Small and portable
Rustproof, waterproof and dustproof
Perfect Gift For Any Handyman

Product Specification:
Color: Blue / Orange
Material: Plastic + metal + brown corundum grinding wheel
Type: The Drill Bit, Bench Grinder
Function: Tools, Grinders, Power Tool Accessories
Length: 170mm
Package Weight: 100g
Package Includes:1 Twist Drill Grinder + 1 Wrench +1 Grinding wheel + other accessories.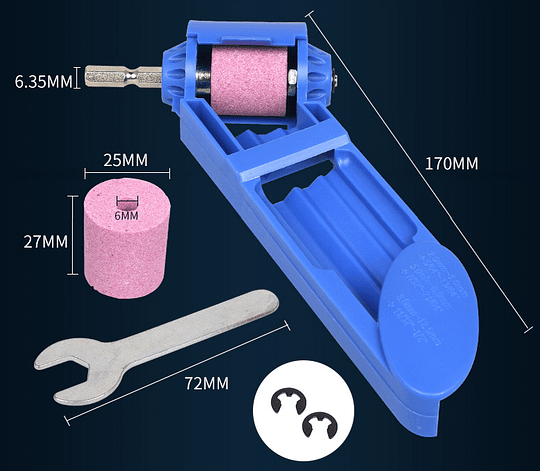 Note:
This product is only suitable for grinding iron drills, other high hardness drills are not suitable for use.
All dimensions are measured by hand and there may be small deviations.
Use safely according to guidelines.
After use, place the sharpener drill in a place that is out of the reach of children to avoid sharp parts from harming children.