"Remember that you will die. Seize the night".
The bone dial has given way to the red Urushi dial flirting with a shadowy shade of black.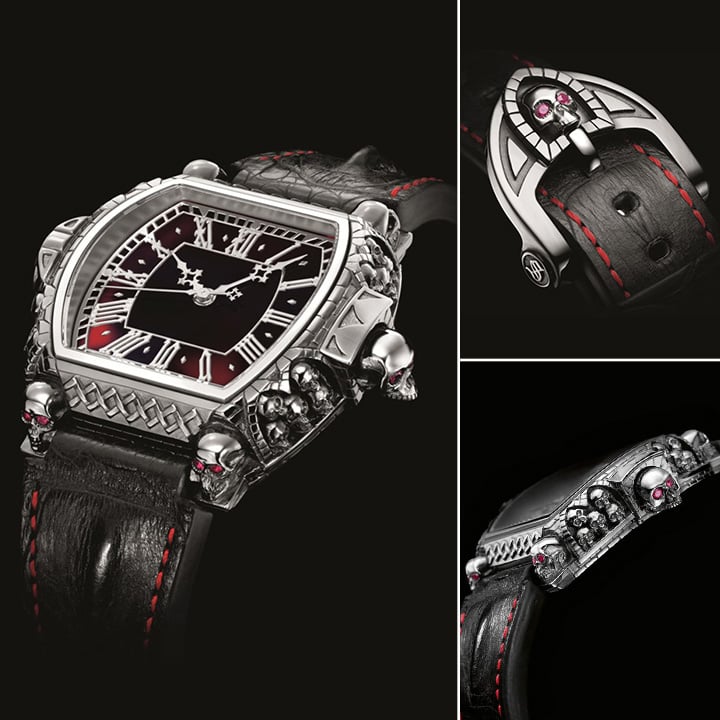 Do not forget that you are going to die, so seize the day. Skulls, sculpted in the material, remind us of our own finiteness. It is impossible to stop time or to escape our own destiny. So we would do better to remember that somewhere between life and death there is a wonderful thing called life that should be celebrated every moment.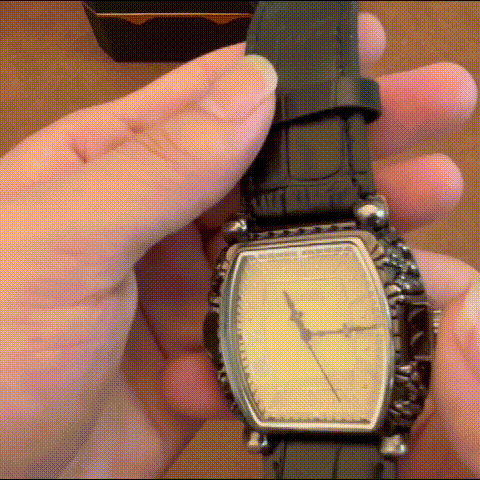 This Vampire Nights Skull Ruby Automatic Watch is your badass statement piece that will be everyone's envy. Swiss made self-wind automatic movement with vividly echoed by the rubies encrusted in the eyes of the skulls taking their place on the crown and lugs, as well as the overstitching on the bright red strap,everything about this watch is packed with devilish impact.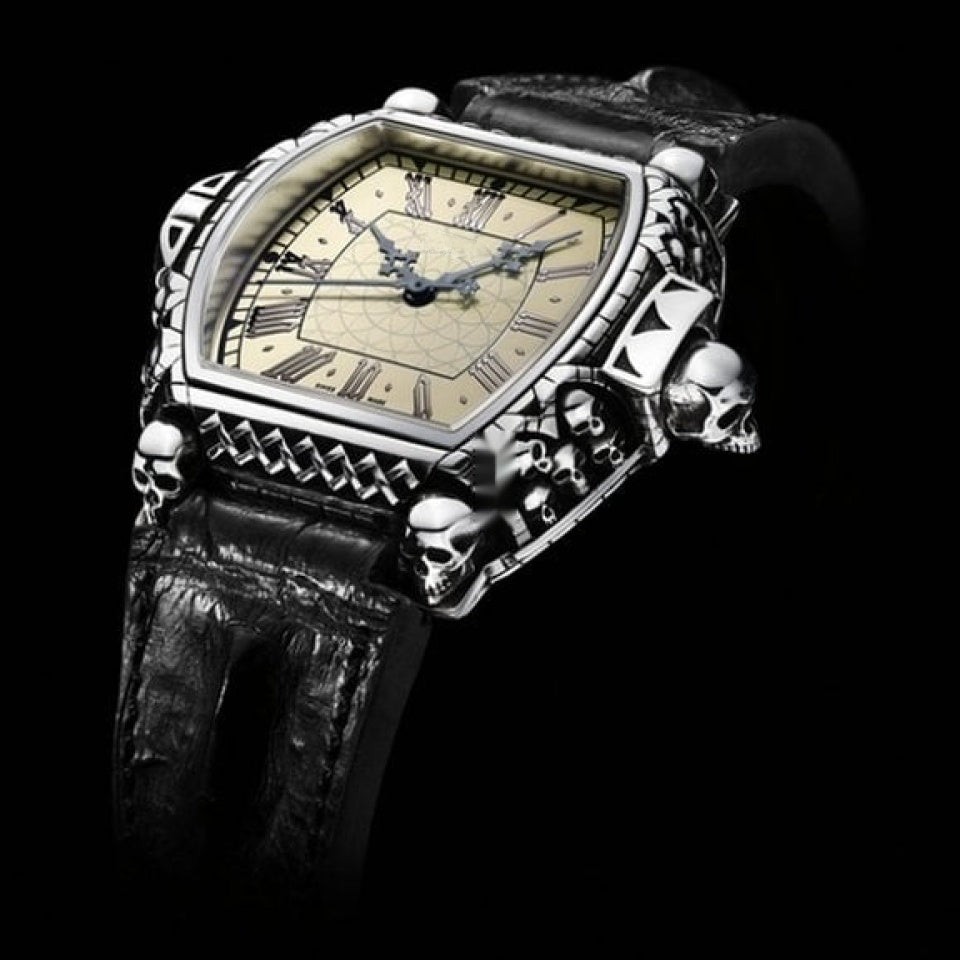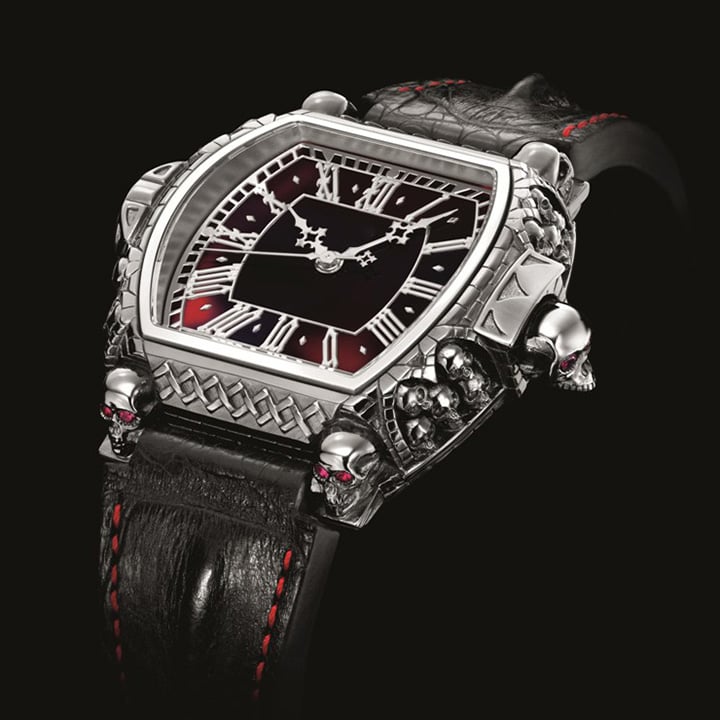 Watch in 925 solid silver with angels and crown in 18K red gold, strap in alligator leather, dial in dark mother-of-pearl by Daniel Strom.The case is water resistant to 50 meters and Behind its solid steel case adorned with skulls lies the same penchant for provocation. Behind its curves, incisions and cut-outs lies the same attention to detail.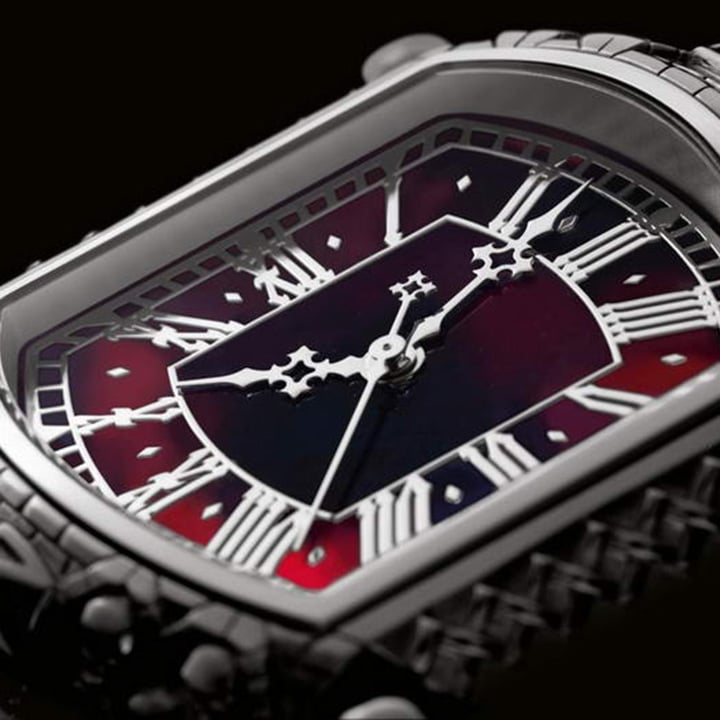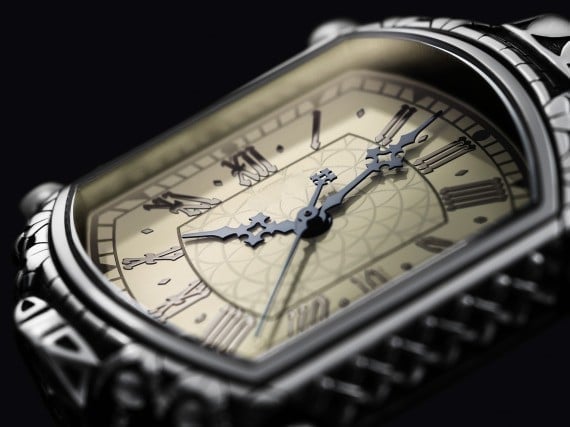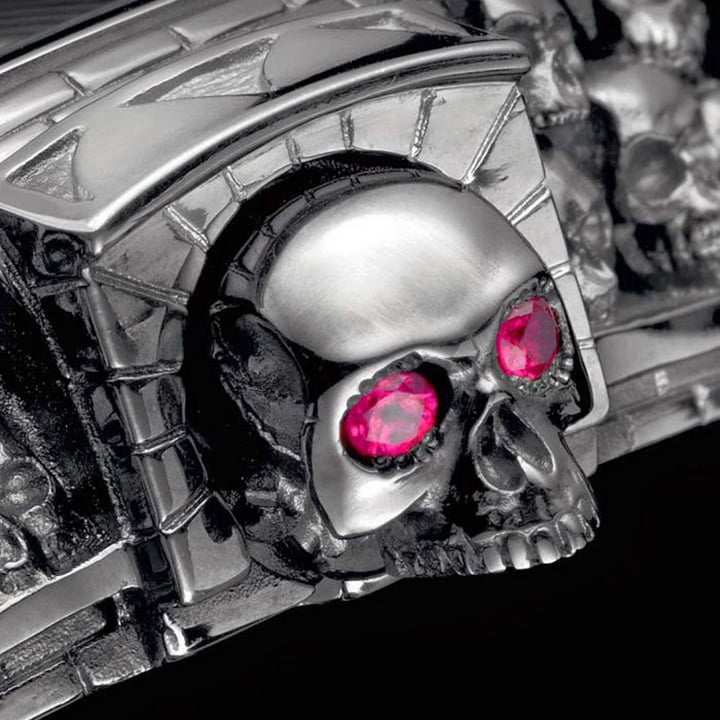 MODEL
Memento Mori, Carpe Diem,
Argentum Silver Genuine Bone
CASE
925 Silver, Designed by famous designer Daniel Strom.
SIZE
Dial Diameter: 44 mm
Case Thickness: 11 mm
LEATHER STRAP
Strap in alligator leather
INNERCASE
925 Silver with double domed antireflective rubies crystal
MOVEMENT
Mechanical automatic movement
Dial Material Type
925 Sterling Silver Skull & rubies encrusted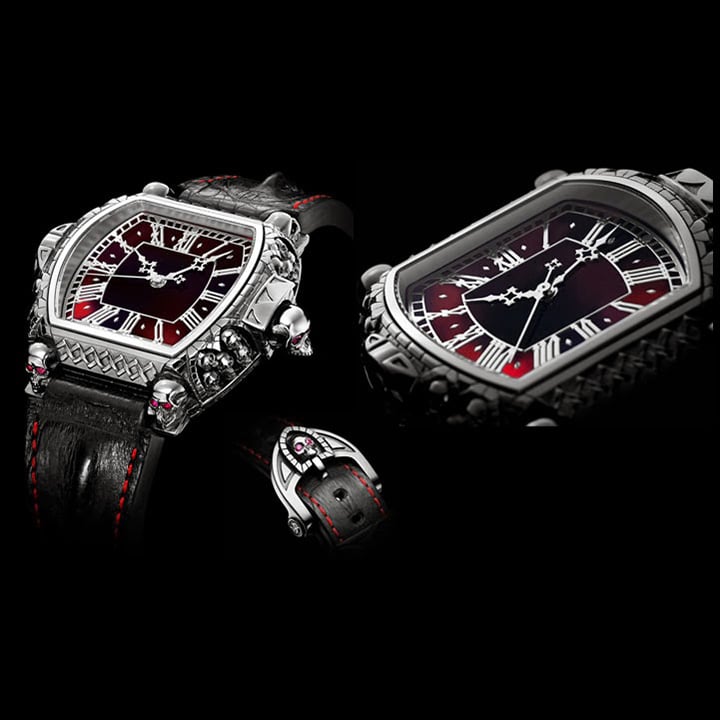 Our watches are going to be out of the stock because of the hot demand!
Ships from Switzerland, made to order average production lead time 3-4 weeks before shipping. Duration of the production lead time will depend on the complexity of the piece and our workload. After order fulfillment, you will receive an email with tracking information.
Handmade item

Made to Order